In another post, we'll explain how getting reviews and ratings on Google and other third party platforms can improve your local SEO. Today, we'll start with explaining where and how to get these reviews. We'll also touch on how you can use them on your website to further bolster your SEO.


Estimated reading time: 4 minutes
Where to get them
You can get reviews for your business on a number of different platforms. The first we'll touch on here is Google itself. Or more accurately, Google My Business. Whenever you search for your business on Google, you might see a panel that displays important information about your business. Reviews submitted directly on Google often show up in this panel. Therefore, it's in your best interest to ask your customers to submit them directly to your Google My Business page.


Third-party review sites
But you shouldn't focus solely on Google My Business for reviews. There are so many other prominent sites, like Yelp, Facebook, Foursquare, and TripAdvisor that can significantly increase rankings for local businesses in smaller markets. Additionally, you should look into industry-specific and local directories or review sites. Not sure what's out there? Then check out your competitors. What sites pop up in their Knowledge Panels under the "Reviews from the web" section?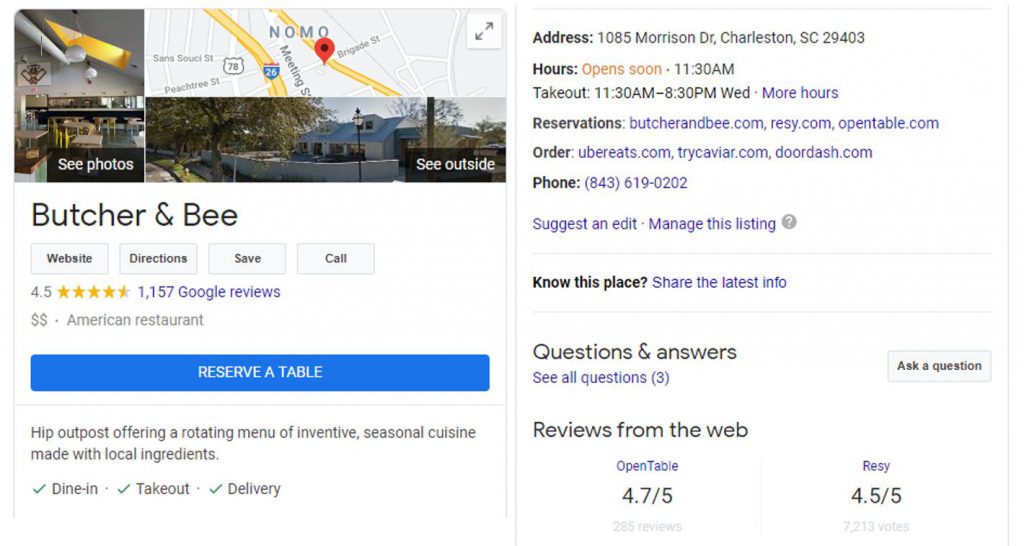 Sites like the ones listed in the image above likely have direct relationships with Google to feed them reviews. So, it's a pretty good idea to explore these for your business!
Lastly, take a look at the review sites that show up when you search for [your keyword] [your city] [reviews]. For example:





Write down the websites that pop up in the first two pages of the organic search results (ads don't count here). And if they have gold stars in their search results, you'll want to put them high on your priority list.


How to get them
Now that you know where to get reviews from your customers, let's talk about how you should go about getting them. A steady flow of reviews will lead to sustained, long-term success in local search. Depending on your industry, that could mean a few a week, or a handful each month.
While it might be easier to just blast all of your customers at once and ask for them, you don't want to do that. Nor should you just buy your way to the top with fake reviews from sites like Fiverr. These tactics might lead to short-term success, but will also come back to bite you in the long-term.
Instead, take the time to design a review acquisition process. There are great companies out there, like GatherUp, that can help you implement this kind of software on your website. These programs collect feedback from customers and prompt them to leave reviews on third-party sites. Not only that, these services help you capture complaints and act on them before they spiral out of control.
Read More: Responding To Negative Comments On Social Media »


Repurposing your reviews
Whether you're using a review acquisition service, or collecting the reviews on your own, you should use them to your advantage. If done well, these reviews contain keyword-rich copy that will not only improve your website's position in organic search results. They will also serve as compelling social proof for your prospective customers. If you use an acquisition service, most of them usually come with the ability to place these reviews on your website automatically. But even if you don't use a service like this, you can still copy and paste great quotes from your customers on your website (as long as you have their permission first).


To sum up…
You can get reviews for your business from many places, including Google My Business, Facebook, Yelp, and TripAdvisor. There are plenty of acquisition services out there to help you with this! And once you have the reviews, make sure you put them to good use on your website. This way, they can help boost your SEO and convert more customers.


Read On: What Is NAP Information And Why Is It Important For SEO? »